Swipe to the left
The Bachelor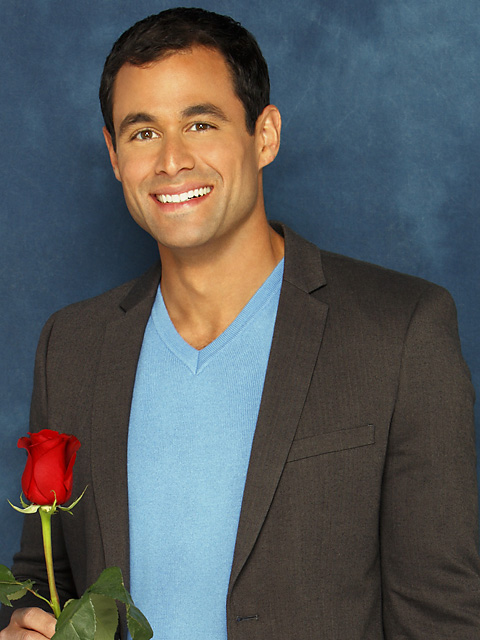 Okay, I am going to be such a dork for a moment, so please forgive me! Last night, I was a total girl, glued to the TV for The Bachelor Finale. Mark will kill me when he reads this, but of course, he was right there by my side watching from the corner of his eye as he worked on the computer. The episode was all drama, and had me on the edge of my seat. I was on an emotional roller coaster ride, one minute feeling sorry for the Molly, the girl that he didn't pick at the final rose ceremony. The next, I was so happy for the cute couple, as Melissa, the girl he did pick, seemed like a real sweetie.


Little did I know that the "After the final rose" show to follow would throw everyone for a total loop. The Bachelor, Jason, actually broke-up with Melissa and then asked Molly for a 2nd chance, all on live TV!! I was disgusted with this guy and my heart just sank as Melissa emotionally confessed to the camera that after being "on this end" of a break-up four times in a row, she knew that there was something wrong with her. I am still trying not to judge, not Jason, Molly, or Melissa. I'm sure they are all good people and we all have relationship issues that would not look that good to others if aired on national TV. Anyway, this whole crazy thing really got me thinking. As I was explaining to my husband that this Jason guy just went from being the most loved guy on television to the most hated by all women that have been left for another woman, I realized that this "the grass is always greener" thing runs through so many areas of life. Who knows, maybe Molly really was Jason's soul mate and he truly just couldn't stop thinking about her. But more likely, I think that when challenges arise in a relationship, it is so easy to think there is something better out there...that everyone else has something that you want.


This is true in business as well. So often we see other business owners out there making it work. They seem so successful, so "together", and we wonder "what is wrong with me?". See, Melissa will one day realize that there is something "wrong" with all of us. But, we wake up and try each day to do it right. None of us are perfect, but if we learn from each experience, and even more from every failure, we come out stronger, better, and ready to conquer. It is so easy, in life, to get sucked into "the grass is greener", but this is really the death of all success. Try daily to improve, but don't look back, don't compare yourself to others when you really can't see the full picture.


The same is true in marriage. This is also a long journey and I have found in life the three things that are the most rewarding, inspiring, and fulfilling are the three things that are the most work, the most struggle, the most exhausting...my husband, my daughter, and my company. I wouldn't give up any one of them for anything, they complete my life, but I must admit, there are days when I would like to put at least one of the three on hold for just a brief moment.


So, I may have rambled a bit, but I hope to get the gist. Definitely follow your heart, live with no regrets, but don't fall prisoner to "the grass is always greener". Be grateful for what you have, work daily to improve, and know that you are not the only one going through life's challenges.